SERVICES
Producing services - Short Film Submissions
OHFP wants to produce and support local writer/directors in London, ON and surrounding areas. We are looking for either a 2 page treatment or a 5 to 15 page properly formatted script. Our goal is to work with you in a timely fashion to get your work on a screen in front of an audience. E-mail submissions to orangehatfilmproduction@gmail.com at any time.
Tools used to make our projects:
Black Magic Pocket Cinema Camera 4K
Purchased Spring 2019 from Vistek Toronto
Adjustable, removable, customizable pieces on a 15mm Rail Rod System
Purchased Spring 2015 from Amazon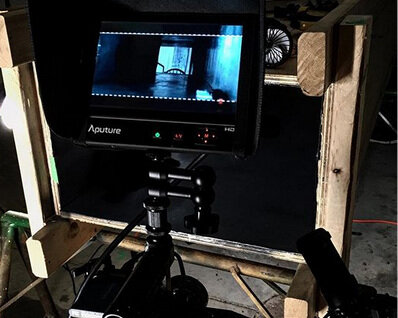 1080p resolution
Purchased Spring 2019 second-hand
1080p 24fps Colour BW Infrared Fixed lens 18-150mm
XLR Headphones Mini HDMI
Purchased December 2014 from CameraCanada
7' 360° rotating arm
Tripod base + dolly attachment
conveniently disassembles into two padded canvas carrying bags.
Purchased January 2018 second-hand
Fluid head video tripod
extends to 7'
Purchased June 2018 second-hand
An ever-growing collection of make-up and special effects, prosthetics, paints, and other supplies to create realistic effects that translate accurately to camera.
Ben Nye, GRAFTOBIAN, Clinique, Bottle of Blood + MORE
Purchased primarily from McCulloch's Costume & Party Supply
3x clamp scoop lights
2x LED clamp lights
Gels, Clamps, Stands, Extensions
Purchased June 2018 from various hardware stores
Film and Video Services
We are currently in development on a price list for projects such as music videos, live events, documentaries, commercials and more. Expect further announcements in 2020.
Planning a Film project in the London, ON area? we would love to be a part of the action.
Let us know if our gear, advice, crew, or collaboration could help you achieve your vision.